Of course you want to get top dollar, but being greedy can backfire.
It is a common mistake made – pricing a home slightly above market value so the sellers can "see if we can get it." Here in Austin we have had a very strong multi-year run of low inventory and rising home prices, with frequent multiple offer situations. Sellers have been led to believe that the market is so strong that they can pretty much name their price and someone will come along and pay it. While our real estate market has been strong, and will continue to be, we have seen a shift lately that indicates we may be heading closer to a balanced market.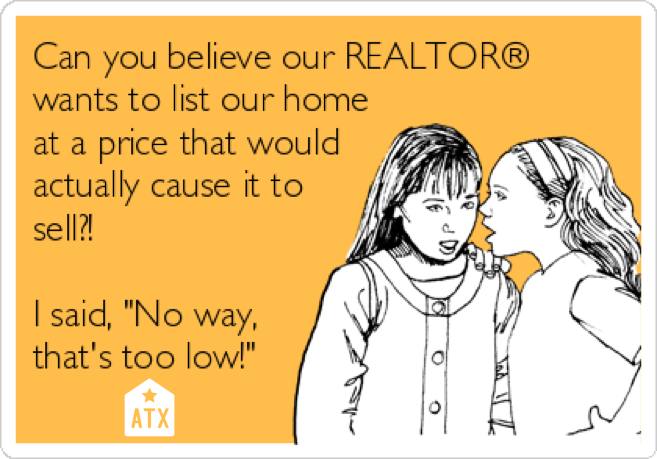 What does that mean for sellers? It means there will be more homes (inventory) available for potential buyers to choose from, which means pricing the home appropriately from the start will become even more important. The danger of setting a price too high and then dropping it gradually is that when a home stays on the market too long, especially in a fast market, buyers assume there is something wrong with it and don't even go to look at it. And in a market that is shifting, as ours is, this can unfortunately lead to a seller "chasing the market down" and having to repeatedly drop the price in order to catch up with the decreasing market value, often times selling for less than the home would have originally had it been priced right from the start.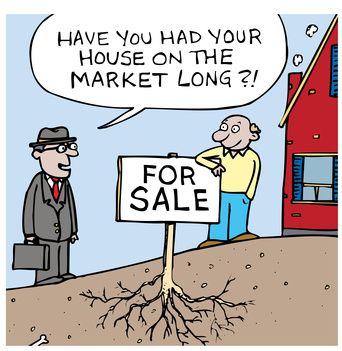 Determining the best list price for a home is a bit of an art and a bit of science. It is important to look at things like size, location, condition of the home (especially as related to other homes nearby), curb appeal (yes, it really does matter!!), and if the home has been updated. Equally important are the schools the home is zoned for, the tax rate and available inventory nearby. Your best bet is choosing a REALTOR® familiar with your neighborhood and working with them to get the price right the first time.